Hello, and I hope you'll enjoy your venture into the world of my new creations.
Click on the links below and you are there:)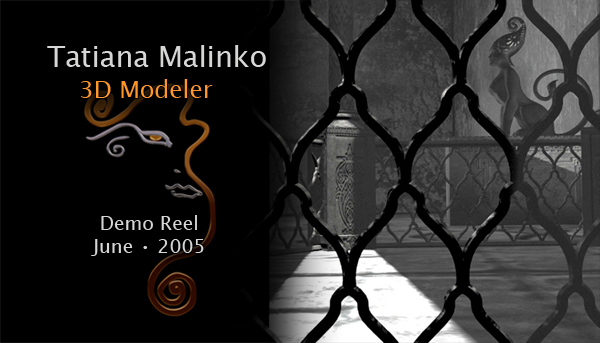 Check out the Character Design page, which got updated with some cute cartoon characters!
Prospective employers and everyone interested are welcome to look at my updated Portfolio
Specifically, I have uploaded my new Demo Reel
Finally uploaded my "Golden Buddha" winner short movie "In Red", thanks to all who made this movie a reality
Concept section of my portfolio got expanded with "Red Storm" and "I am" paintings
Landscape page got a new (really old) addition Del Sokolo and a couple of sketches from last summer's trip to Spain
Still Life section got expanded with the addition of "Daffodils in a copper Pot" and "Mini Bouquet"
Now you can see some of my Photography

Last updated December, 2005